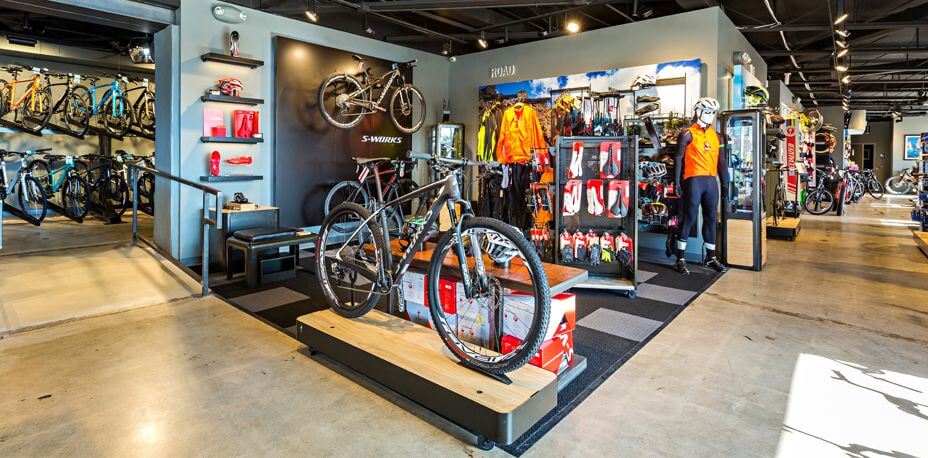 PROJECT: KLM BIKE & FITNESS
LOCATION: BIRMINGHAM, MI
COMPLETED: JULY 11, 2014
Retail architecture must fit the needs and philosophy of the brand. A hardy, sleek, and modern shop like KLM needed to fit the ideology of being adaptable, earth-toned, and spacious for customers and bikes.
We are retail store architects. Contact us today to begin your project.