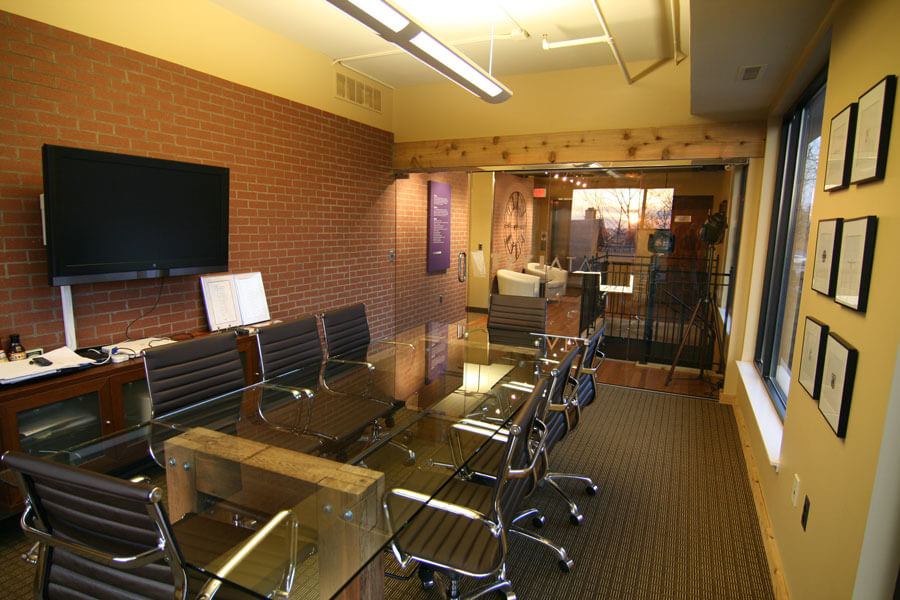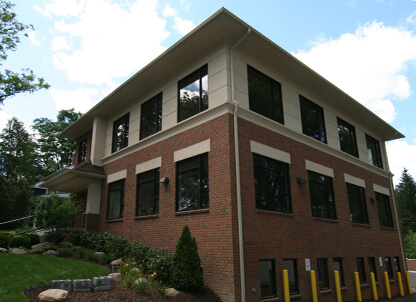 PROJECT: 612 UNIVERSITY
LOCATION: ROCHESTER, MI
COMPLETED: AUGUST 31, 2009
SIZE: 7,500 sf
BUDGET: $1,200,000
This building is an example of the bridge between an office building and single-family homes. With one foot in each genre, 612 University is able to co-exist among homes and other office conversions without starting a conflict. The paradox is that this building has the open space and structural logic to allow flexibility as office tenants come and go.
The first tenant was a graphic designer. Interiors were also by Designhaus. Space was meant for fostering the interaction and creativity inherent in that form of culture. Natural brick, plate glass, and raw timber were in the palette to reinforce the character intent.
We are professional office architects. Contact us today to begin your project.